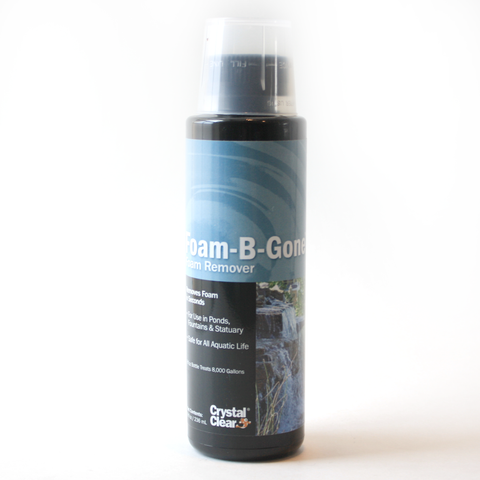 Foam-B-Gone
Foam-B-Gone removes foam caused by excess proteins in the water.
Great for ponds, fountains, and pondfee or pondless systems.
Safe for all aquatic life.
8oz treats 8,000 gallons.
Wow, gone means GONE
We had a buildup of foam going on in our pond, so I bought some Foam-B-Gone from Cool Ponds. The foam was gone in minutes. Whenever I see a
little more foam, I pour in some Foam-B-Gone and it takes care of it right away. It has no impact that we can tell on the fish or the plants. Works great.
---
We Also Recommend
---