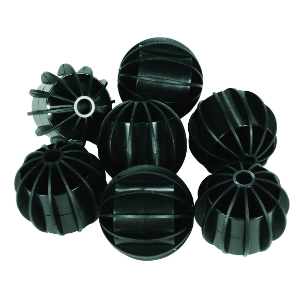 BioBalls
BioBalls are a filter media that will help grow beneficial bacteria to keep your water clear and your pond healthy.
Each box has (100) BioBalls and (1) mesh containment bag.
Each individual ball has (30) square inches of surface area to grow bacteria.
Unlike other filter media, BioBalls never have to be replaced!
(1) box is recommended per 1000 gallons of pond water.
Highly recommend for use with waterfall filters.
Check out our blog for more info on biological filtration.
---
We Also Recommend
---